Certification
Parksmart is the world's only certification program that defines, measures and recognizes high-performing, sustainable garages.
Developed by industry experts, Parksmart offers a roadmap for new and existing parking facilities to use innovative, solutions-oriented strategies. Points are awarded to parking structures for forward-thinking and sustainable practices in three categories: management, programs, and technology structure design. View the measures.
---
Eligibility
Certification is open to both new and existing structured parking facilities of all types including commercial, university, municipal, hospital, retail and hospitality. Projects can be standalone, or a part of a mixed-use building. All are welcome. Projects have five years to complete certification.
New construction projects, or projects that were completed and commissioned within two years of registration, are eligible to achieve Bronze, Silver or Gold certification. They must earn a minimum of 20 points in each of the three main certification categories.
Existing projects are those completed and commissioned more than two years prior to registration. They are eligible to achieve Pioneer certification and must earn a minimum of 15 points in each of the three main certification categories.
New construction projects
| Certification Level | Points |
| --- | --- |
| Parksmart Bronze | 110-134 points |
| Parksmart Silver | 135-159 points |
| Parksmart Gold | 160+ points |
Existing structures
| Certification Level | Points |
| --- | --- |
| Parksmart Pioneer | 90+ points |
Introductory Fees
| | Silver, Gold and Platinum Level Members | Organizational and Non-Members |
| --- | --- | --- |
| Registration | $1,200 | $1,500 |
| Certification - New Construction | $5,500 | $6,500 |
| Certification - Existing | $4,500 | $5,500 |
| Measure Interpretation Ruling (if applicable) | $220 | $220 |
| Supplemental Review (if applicable) | $500 | $500 |
Discounts available
Parking structures included in new and existing LEED projects are eligible for a 15 percent Parksmart registration and certification fee discount. Email parksmart@gbci.org for details.
---
Process
Parksmart certification involves four main steps. For detailed information on the certification process, eligibility, program costs, and achievement levels, download the free Guide to Parksmart Certification.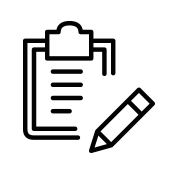 1. REGISTER
Complete the Parksmart registration form, submit payment and schedule your planning call.

Learn more
Complete Parksmart registration at arcskoru.com. Once registration is complete and payment has been processed, you'll receive access to the Parksmart application.
Use the Parksmart Planning Worksheet to determine your strategy for achieving certification and schedule a planning call with your GBCI reviewer to discuss your intended approach and ask questions about the certification process.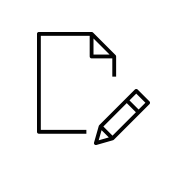 2. APPLY
Collect and submit the necessary documentation to enable a GBCI review of your project.
Learn more
Project documentation is uploaded to arcskoru.com, where you can store documents and track your progress towards certification. Email us at parksmart@gbci.org with any questions.
You may schedule a call with your GBCI reviewer at any time.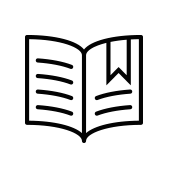 3. REVIEW
GBCI will conduct a thorough examination of your project.
Learn more
GBCI will evaluate your completed documentation for completeness and compliance with the Parksmart rating system.
Within 20-25 business days of your submission and payment, GBCI will respond with a review, indicating which measures are achieved and which may require further information. The certification fee includes a preliminary and final review submission, so you have an opportunity to provide any required additional documentation.
If you have questions regarding a review determination or comments, we encourage you to schedule a call with a GBCI reviewer.
Special circumstances may require additional reviews or actions that incur additional fees.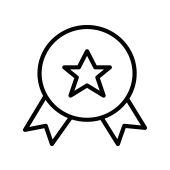 4. CERTIFY
Sign off on your project's final review.