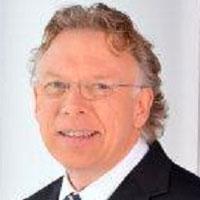 Joachim Hauser, Director BMW Mobility Services is responsible for business- and product-development of BMW's latest business unit, targeting sustainable and innovative urban mobility solutions. With a focus on leading edge navigation- and location-based services, Hauser is helping drive BMW's initiative within the global parking market.
A designer engineer for Porsche after earning his mechanical engineering degree, Hauser moved to new market and solutions development at IBM. Hauser became one of IBM's first certified business consultants. As leader of an automotive and aerospace consulting practice, he gained a rich experience in international business consulting.
Hauser joined BMW in 2000 as member of newly founded BMW Group IT-Strategy team, project managing BMWs first full-hybrid vehicle, the X6 hybrid, before taking on BMW's ConnectedDrive telematic program. As director for BMW mobility services, Hauser proactively develops solutions for parking and sustainable mobility services.