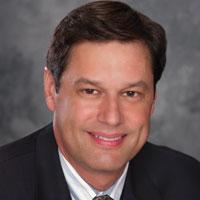 President and Chief Executive Officer of The Parking Spot, Kevin Shrier has been with The Parking Spot since its inception in 1998 and is responsible for all strategic and operating elements of the company. During Mr. Shrier's 27-year real estate career, he has distinguished himself as a proficient transaction executor as well as a proven leader and manager of people. Mr. Shrier has been intimately involved in acquiring all of the facilities in the TPS portfolio of properties while managing an operating entity of over 1,800 employees nationwide that report up through regional and general managers.
Prior to joining TPS, Mr. Shrier was an Equity Partner and Senior Vice President with Jones Lang LaSalle ("JLL"), formerly LaSalle Partners, a worldwide real estate investment management and services firm. While at JLL, Mr. Shrier specialized in executing land and under-utilized property transactions. He was also responsible for raising capital into a variety of real estate vehicles.
Mr. Shrier received his Bachelor's degree in Economics and Management from Albion College in Albion, Michigan and a Master's of Management degree in Finance and Marketing from Northwestern University's J.L. Kellogg Graduate School of Management.