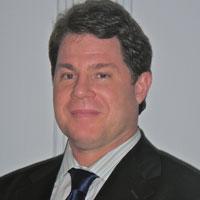 Mark Gander, AICP, is a Principal Planner and Director of Urban Mobility and Development at AECOM, an $18 billion global provider of professional technical and management support services. Gander has over 24 years of interdisciplinary experience in land/real estate development and multi-modal transportation infrastructure services: planning, design, finance, and urban economics.
Gander's portfolio includes real estate manager of several of North America's largest and complex transportation infrastructure and land reuse projects, where he provided integrated solutions in implementation strategy, project delivery/procurement, sustainability, and Public Private Partnership (P3).
Gander's background in sustainable transportation and technology led him to become uniquely involved in the evolution of high-performance parking and urban mobility initiatives. He was an invited speaker at the BMW Guggenheim Lab in Berlin on the topic of Urban Mobility and Next Gen Parking.