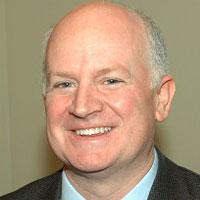 Watson Collins is the manager of business development for Eversource, which includes utilities in Connecticut, Massachusetts and New Hampshire. He joined Eversource's enterprise planning and development group (then at Northeast Utilities) in 2008 to focus on transportation electrification, energy storage and other business opportunities for New England's largest energy delivery system.
In 2012, Collins was invited to join the Department of Energy's "U.S. DRIVE" team, a pre-competitive technical information exchange among experts in automotive and fuels industries. In 2015, he was appointed by the governor to Massachusetts' Zero Emission Vehicle Commission.
Collins serves on the steering committee of the Edison Electric Institute (EEI) working group for EV market readiness; the National Electric Transportation Infrastructure Working Council (IWC) in conjunction with the Electric Power Research Institute (EPRI) and serves as advisor to numerous other state and local EV planning initiatives in Eversource's service area.